AUGUST 2023
From the Cancer Consortium

In the Spotlight

CCSG Updates

Congratulations to the 2024 New Investigator Awardees!

Save the Date - Upcoming Events

From the Office of Community Outreach & Engagement

From the Office of Faculty Affairs & Diversity and the Office of Education & Training

How Well Do You Know the OCOE Community Health Educator Team?
FROM THE CANCER CONSORTIUM
In the Spotlight
The following interinstitutional Cancer Consortium collaborations were included in the most recent edition of the Science Spotlight:
Please join us in congratulating these investigators!
CCSG Updates
The Cancer Consortium administration team is pleased to share that the recent External Advisory Board Meeting on July 13 went extremely well, and marked another step closer to a successful competing renewal.
Consortium leadership and program leaders received a lot of extremely helpful constructive feedback from the EAB, particularly around how to harmonize material pertaining to COE, PED, and CRTEC efforts across sections. In the coming months, we'll be working on updating each section with current program metrics and fine-turning our narratives.
Although our CCSG submission date is still ~6 months away (late January 2024), the EAB seemed impressed with the quality of our draft. In the meantime, we'd like to extend a huge thank you to all of the individuals who helped with planning the EAB, attended, or presented at the meeting. We appreciate you!
Please Join Us in Congratulating This Year's New Investigator Awardees!
Consortium leadership is pleased to announce that the following individuals were recently awarded CCSG new investigator funding:
Dr. Myron Evans (Cancer Basic Biology)
Project Summary: For children diagnosed with brain tumors, the most powerful predictor of survival is whether the tumor has spread from the primary site, a process called metastasis. Patients with significant tumor spread are currently treated with high dose chemotherapy and radiation which can cause lifelong side effects including cognitive delay, growth defects, and hormonal imbalances. Elucidating the mechanisms responsible for metastasis is essential for the development of targeted agents that spare survivors from these devastating side effects. In this proposal, we will utilize single cell technologies in clinical samples and mouse models to identify the mechanisms responsible for metastasis. We will also test inhibition of a particular protein highly expressed in metastatic tumors. Our studies have the significant potential to influence the long-term survival of children suffering from this deadly disease.
Dr. Jennifer Kong (Cancer Basic Biology)
Project Summary: Inappropriate activation of the Hedgehog signaling pathway can initiate the formation of cancers like medulloblastoma, the most common malignant pediatric brain tumor. The regulatory modules of Hedgehog signal transduction remain incompletely understood and existing molecular therapies currently only inhibit a single Hedgehog pathway receptor. Consequently, although Hedgehog-driven cancers often initially respond well to Hedgehog signaling inhibitors, over time cells become drug-resistant, and the tumor returns. To address this critical problem, we will develop and assess new medulloblastoma treatment strategies that target novel regulatory modules that we recently discovered controls Hedgehog signaling activity in neural stem cells.
Dr. Devin Schweppe (Cancer Basic Biology)
Project Summary: Even 'high-specificity' cancer therapeutic drugs can engender resistance and engage in off-target interactions and lead to both on- and off-target interactions in cancer cells. Yet these interactions are hard to identify and quantify for large drug candidate libraries at the scale of all proteins in a given cell. To address this knowledge gap, we will map of protein-drug interactions for libraries of drugs and establish methods to make this common place and robust enough to test hundreds, or even thousands, of drug-specific interactions. These data will be used to understand and guide the development of future small-molecule cancer therapies and to identify links between on- and off-target drug interactions, diverse cell states, and heterogenous drug responses in lung cancer cells.
Dr. Joshua Veatch (Other Oncology)
Project Summary: Many patients with solid cancers benefit from treatments that activate T cells to attack their tumors, but cancer develops resistance to these treatments in most cases. Our lab is focused on using "helper" CD4+ T cells that can target cancers and orchestrate the function of other immune cells to attack the tumor. We will use mouse cancer models to study which immune cells are targets of CD4+ T cells, and to engineer CD4+ T cells with additional signals to help them do this better. Our goal is to develop a new type of T cell therapy for patients with solid tumors.
Investigators, Please Share the Consortium Newsletter with Your Lab Members!
The Consortium newsletter is a great way for trainees, postdocs, and other scientific staff to stay abreast of Consortium news and upcoming events. Investigators are encouraged to forward these newsletters to members of their labs. Alternatively, lab members can subscribe to the newsletters by emailing
amiller2@fredhutch.org
.
» August 10, 2023: IIRC Seminar Series
Please join us on August 10 from 2-3pm for another IIRC Seminar Series presentation. This meeting will feature a talk by Dr. Kelli MacDonald titled "Therapeutics for Chronic GVHD: One size doesn't fit all!"
Dr. MacDonald's talk will be held in Pelton Auditorium (Fred Hutch campus) and will also be via Zoom (
click here
for Zoom link; Meeting ID: 930 7088 7383 / Passcode: 032895).
» September 10-13, 2023: REDCap Conference 2023
The annual REDCap conference is a three-and-a-half-day event that offers educational and networking opportunities to REDCap administrators around the world. This year, ITHS is helping to host the event in Seattle.
The conference will be held at the Westin in Seattle (1900 5th Avenue, Seattle WA 98101) and is open to all REDCap Administrators. To learn more about the event or register to attend,
click here
.
» September 22, 2023: Microbiome and Cancer Symposium
The University of Minnesota will hold its third annual Microbiome and Cancer Symposium on September 22, 2023 from 7am-2pm Pacific. The symposium is free to attend in-person or virtually.
» October 6, 2023: Translational Data Science IRC and Cancer Consortium Biostatistics & Computational Biology Program Retreat
The joint TDS IRC and Biostatistics & Computational Biology Program Retreat will be held Friday, October 6 from 9am-6pm at the Woodmark Hotel in Kirkland. Faculty, trainees and staff are all welcome! We are planning to have a showcase of data science at Fred Hutch, introduction to new data science faculty, as well as a trainee poster session and fast pitch competition.
Click here
to register. Please RSVP by September 8.
*requires Fred Hutch credentials
» October 9-10, 2023: Immunotherapy IRC and Cancer Consortium Cancer Immunology Program Retreat
The joint IIRC and Cancer Immunology Program Retreat will be held October 9-10 at Suncadia Resort in Cle Elum. The retreat is open to IIRC and Cancer Immunology program members. Please use
this form
to RSVP. The deadline to RSVP has been extended to August 15th.
All IIRC and Program of Immunology members should RSVP using this link, even if you cannot attend. Trainees must be nominated by a faculty member in order to be invited to present or attend this retreat. Faculty who cannot attend may still nominate trainees to attend, talk, and/or present a poster.
FROM THE OFFICE OF COMMUNITY OUTREACH & ENGAGEMENT
About the Report: This community report describes the burden of cancer in Washington State, including the prevalence of cancer risk factors, screening and preventive behaviors, and cancer incidence and mortality rates from 2015-2019. In collaboration with our three Community Action Coalitions from across the state, OCOE has interpreted this data on the burden of cancer in communities to identify areas of ongoing and future cancer research.
More Information:
The 2023 Community Health Needs Assessment Report also contains an addendum, Why Widen?, that documents the rationale and community-engaged process of changing the Consortium catchment area from the 13 counties of Western Washington to all of Washington State. You can read past reports and the companion Conversations Across WA report on the
OCOE website
.
FROM THE OFFICE OF FACULTY AFFAIRS & DIVERSITY AND THE OFFICE OF EDUCATION & TRAINING
New President's Postdoctoral Fellowship Program
In 2023, Fred Hutchinson Cancer Center joined a collaborative partnership with the University of California to offer postdoctoral fellowship opportunities at Fred Hutchinson Cancer Center. In this President's Postdoctoral Fellowship Program (PPFP), Fred Hutch now offers postdoctoral research coupled with faculty mentoring, professional development, and academic networking opportunities.
For 2023-2024, Fred Hutch welcomes applications from potential fellows who aim to work with faculty mentors in the following disciplines and sub-fields:
Basic Sciences
Bioinformatics
Clinical Research
Computational Biology
Health Economics
Immunology
Infectious Disease
Public Health Sciences (Biostatistics and Epidemiology)
Fred Hutch seeks applicants whose research and service will contribute to diversity and equal opportunity in higher education. The program is particularly interested in scholars with the potential to bring to their research the critical perspective that comes from their non-traditional educational background or understanding of the experiences of groups historically underrepresented in higher education.
Keep an eye out for more information as applications open September 1st, 2023 and close December 1st, 2023. Questions? Please contact the PPFP program (
ppfpinfo@fredhutch.org
) or visit the
PPFP parent page
.
Investigators are encouraged to share this information with postdocs in their labs.
HOW WELL DO YOU KNOW THE OCOE TEAM?
This month's newsletter features a survey of the OCOE's Community Health Educators (CHEs). Here, they tell us about themselves, their most impactful takeaways working on the front lines of public health, and the worst movies they've ever seen.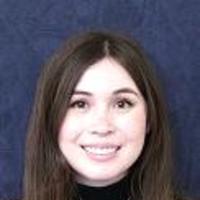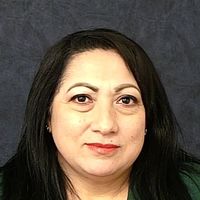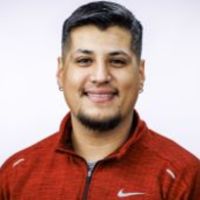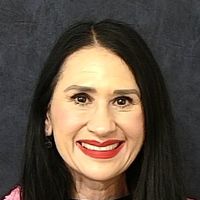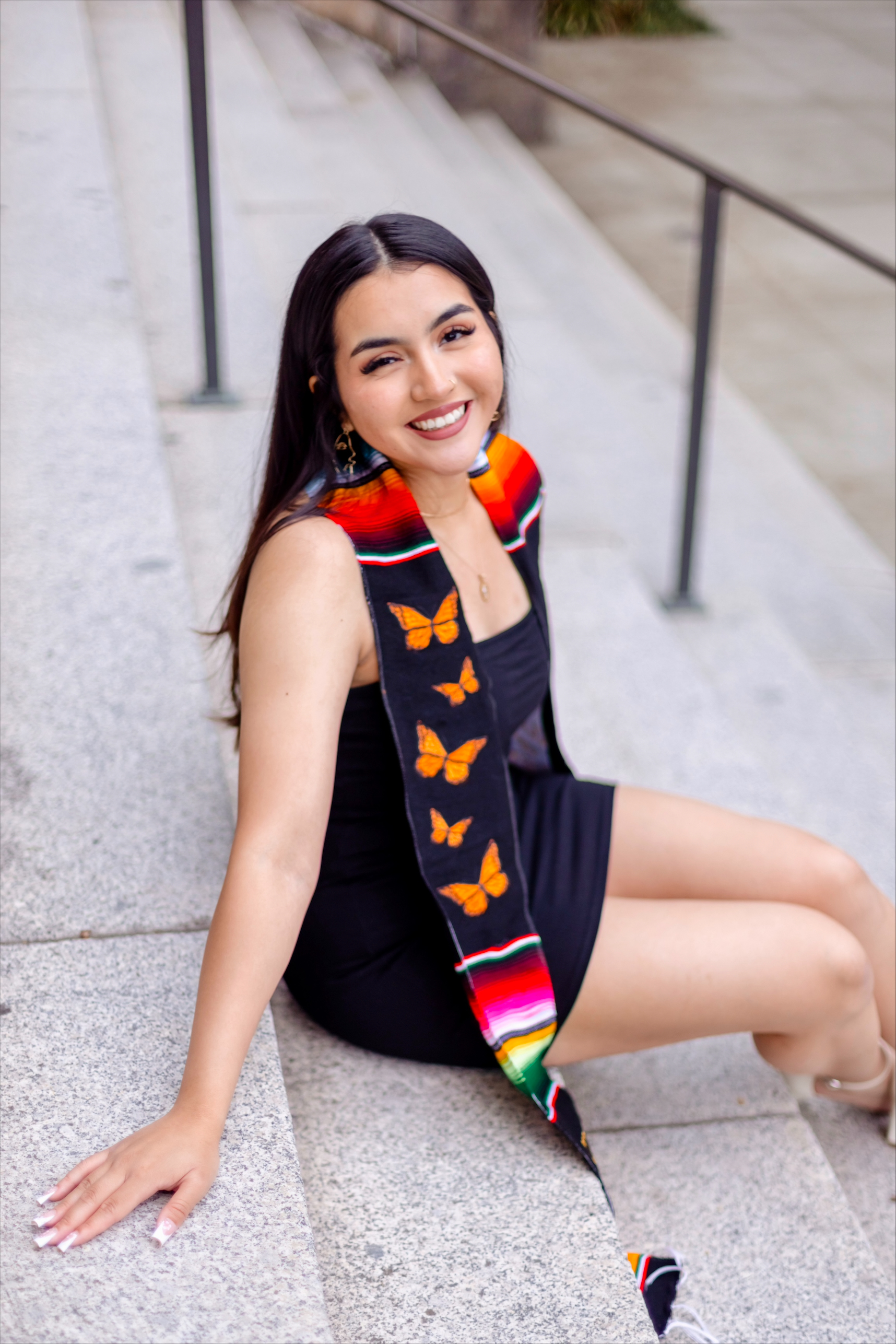 What's your name?
Kayla Kenyon (Seattle)
Margarita Olivera (Sunnyside)
Daniel J. Padron (Spokane)
Nora Elena Gonzalez (Sunnyside)
Cithlali Chavez (Seattle)
Where are you originally from?
Kayla Kenyon: Kent, WA
Margarita Olivera: Mexico
Daniel J. Padron: Quincy, WA
Nora Elena Gonzalez: Sunnyside, WA
Cithlali Chavez: Wenatchee, WA
What is your favorite part of your job?
Kayla Kenyon: I enjoy going to community health fairs and educating folx on cancer prevention and early detection
Margarita Olivera: My favorite part is to be able to work with the Community.
Daniel J. Padron: Being able to work with all the great people and organizations in Cancer/Health care.
Nora Elena Gonzalez: Outreach & building partnerships.
Cithlali Chavez: I really enjoy collaborating with the other CHE's and learning about all the great things everyone is doing!
What is the most important/impactful thing you've learned about building partnerships with communities?
Kayla Kenyon: The CBPR (Community-Based Participatory Research) approach to building bi-directional partnerships with community has been impactful in how I navigate being anti-racist in my everyday life.
Margarita Olivera: That anything can be possible building partnership with the communities is very rewarding.
Daniel J. Padron: Listen, Listen, Listen. These individuals and communities have their lived experiences (lived truths) that need to be acknowledged by our physicians and healthcare system.
Nora Elena Gonzalez: The need to be consistent.
Cithlali Chavez: Learn to acknowledge personal implicit biases and reflect on the instances where you may have overreached.
What's your favorite thing to do when you're not at work?
Kayla Kenyon: I enjoy doing anything outside when it's sunny. I call it photosynthesis time. I most enjoy ziplining and kayaking.
Margarita Olivera: Spend time with my kids and go out to dance.
Daniel J. Padron: Get outdoors (running, hiking, swimming, etc.)
Nora Elena Gonzalez: Gardening, Journal writing, and Gardening.
Cithlali Chavez: Go on a hike
What is the worst movie you've ever seen?
Kayla Kenyon: Avatar the last airbender. The TV show is miles better
Margarita Olivera: Worst movie ever is Cocaine Bear. I wanted to get out of the movie theater.
Daniel J. Padron: Not sure.
Nora Elena Gonzalez: n/a
Cithlali Chavez: Vampires suck.
FRED HUTCH/UNIVERISTY OF WASHINGTON/SEATTLE CHILDREN'S CANCER CONSORTIUM
1100 FAIRVIEW AVE. N., SEATTLE, WA 98109
Award number P30 CA015704-48